Automatic Module Hei-VOLUME Distimatic
Do you work with large volumes of extracts, solutions from synthesis or fractions from liquid chromatography?
The preparation of your solvents is time consuming and employs several people?
Do you perform concentrations to reduce disposal, storage or transportation costs?
We offer you an opportunity to optimize your functional sequences, save costs and at the same time multiply your daily throughput. Dealing with large volumes does not have to be time-consuming: The Hei-VOLUME Distimatic module allows you to fully automate the filling and emptying of your Heidolph benchtop or large-scale rotary evaporator.
What is the automatic module Hei-VOLUME Distimatic?
The principle of operation is based on three automatic steps:
Your media is filled from the educt into the rotary flask and replenished if necessary
The condensate produced during the process is discharged
Liquid to viscous residues are removed from the rotary flask (option only for models with automatic drainage of residue - "24/7" short in the product name)
1. Educt
2. Residue (option)
3. Distillate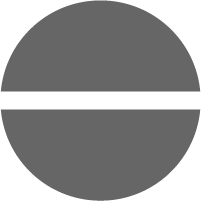 Sensor
Your advantages at a glance:
Automation ensures constant conditions in your evaporation processes. Heating and cooling times are reduced and the capacity of the system is optimally utilized. The change of the flask is not required. This results in significantly increased distillation rates and simplified functional sequences compared to manual operation.
The system consisting of a rotary evaporator and Hei-VOLUME Distimatic module can be operated unattended day and night- until the medium has been processed. After that, the system will automatically turn off. This means that downtimes can be reduced and technical solvents can be distilled at night instead of during the day, for example. So they are ready at the beginning of the working day and you can start immediately and concentrate on more important tasks.
Full control and flexibility: The Hei-VOLUME Distimatic module can be programmed to suit your process thanks to several operating modes and setting options. Safety sensors monitor the system at any time and turn it off in an emergency situation — even when no one is on site.
In addition, existing rotary evaporator models from the Hei-VAP Benchtop, Hei-VAP Industrial series and their predecessor models Laborota 4000 and Laborota 20 can be retrofitted.
Do you need assistance with your selection?
Our application specialists deal intensively with your process and will be happy to configure the right system for you!
Contact us using the request form.